Here's a peek into my downtown Bismarck studio. I love using the natural light that pours in from those big, gorgeous North facing in windows. I try to keep each session into a minimalistic look, letting your story, your vision come through. The studio has air conditioning, heating and is light and bright. It's perfect for cozy newborn sessions allowing for a lifestyle look as well as having the space to allow for more posed setup types of shots for newborns as well. Click below to schedule a tour of the studio for your session. Fellow Photographers can also rent the studio out (if available) for your sessions. Please scroll to the bottom to submit a request to use the downtown Bismarck studio.
UPDATE: OCTOBER 2020 - We have exciting NEWS! We are moving down the street. Coming soon! A larger studio that will be located at 402 E Main Suite 202 (Next to Blarney Stone and the Gallery, upstairs (entrance is on 4th). Make sure to watch my social media for updates!
NPP Closet
NPP provides mommas a closet to choose from for their outfits. Perfect to take away the stress of your session, momma. Create a look that shows off the Goddess that you are. The collection is a variety of sizes and styles to suit each momma. Wanna see if a style fits you, lets set up a meeting! New dresses are being added as I purchase them. So please take a peek every so often to see if there is anything new!
See the Closet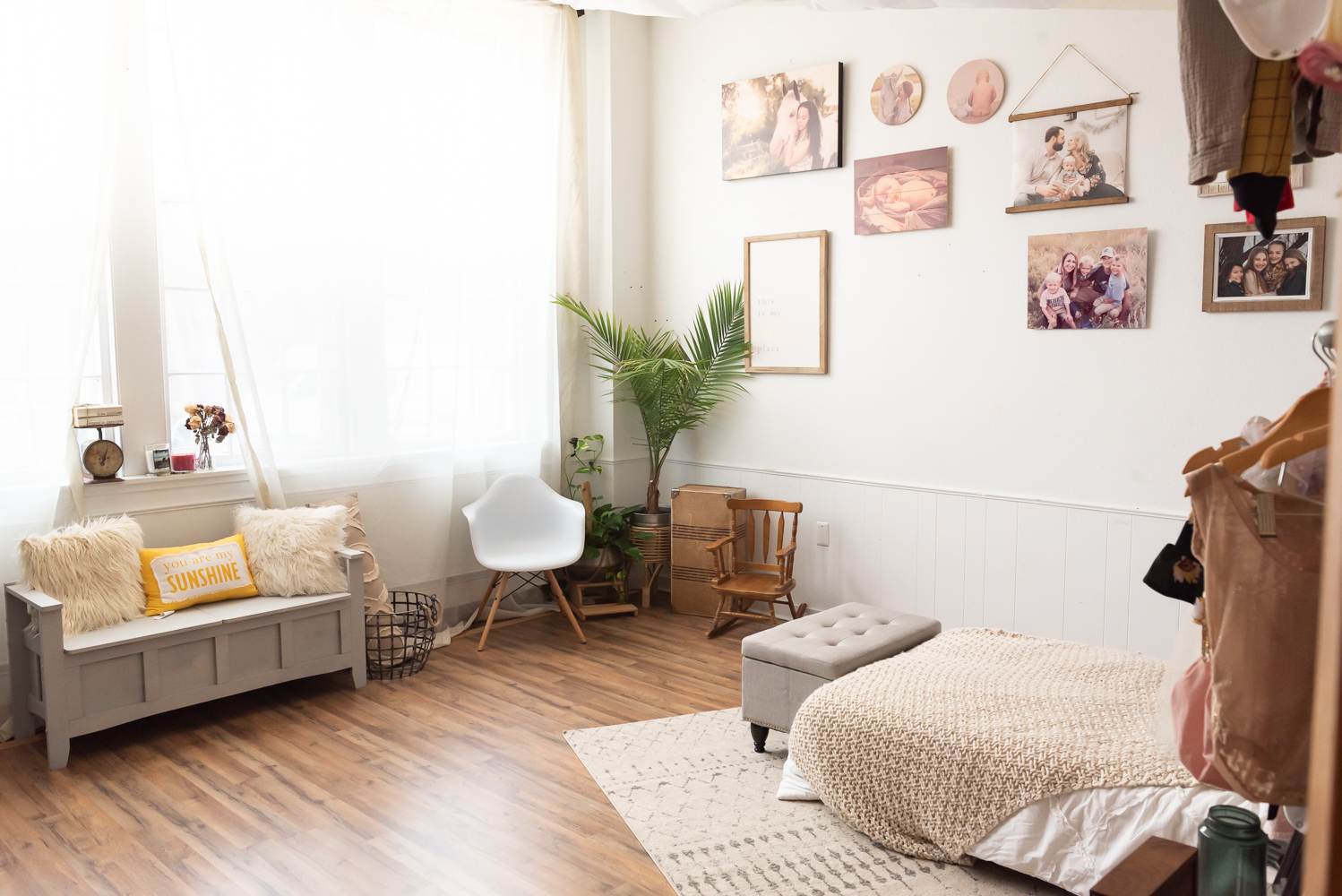 Are you a photographer looking for a studio space for a day or weekend of sessions? Rent out my studio during those cold winter months, or on rain/windy North Dakota days.
**DUE TO THE MOVE, THE STUDIO IS NOT AVAILABLE**
YOU WILL BE ABLE TO RENT THE NEW STUDIO COME FEBRUARY 2021