Welcome to a new, fun, and creative way to celebrate your littles. This division of Nikii Pix is named after my own littles who have stolen my heart since the day they were conceived. Sessions for those from 6 months through their senior year of high school, there are different options to capture your littles' true essence, their innocence, their amazing spunkiness.

"It's perfectly possible to love your toddler, but struggle to like them when times are tough...." - Mariella Frostrup
Momma! YOU BLINKED!
Your baby is blowing bubbles, rolling over, and starting to sit up. They may even be crawling or walking. Next thing you know you are celebrating their first, then second birthdays. What you wouldn't give to have those moments back. I created a short and sweet little session for littles that are a perfect amount of time that allows for that cute, spunky, and sassy personality to really shine! Each of these sessions is for littles from 6 months to 12 years of age only. As they grow, we can capture them running, jumping, splashing in a puddle and so much more.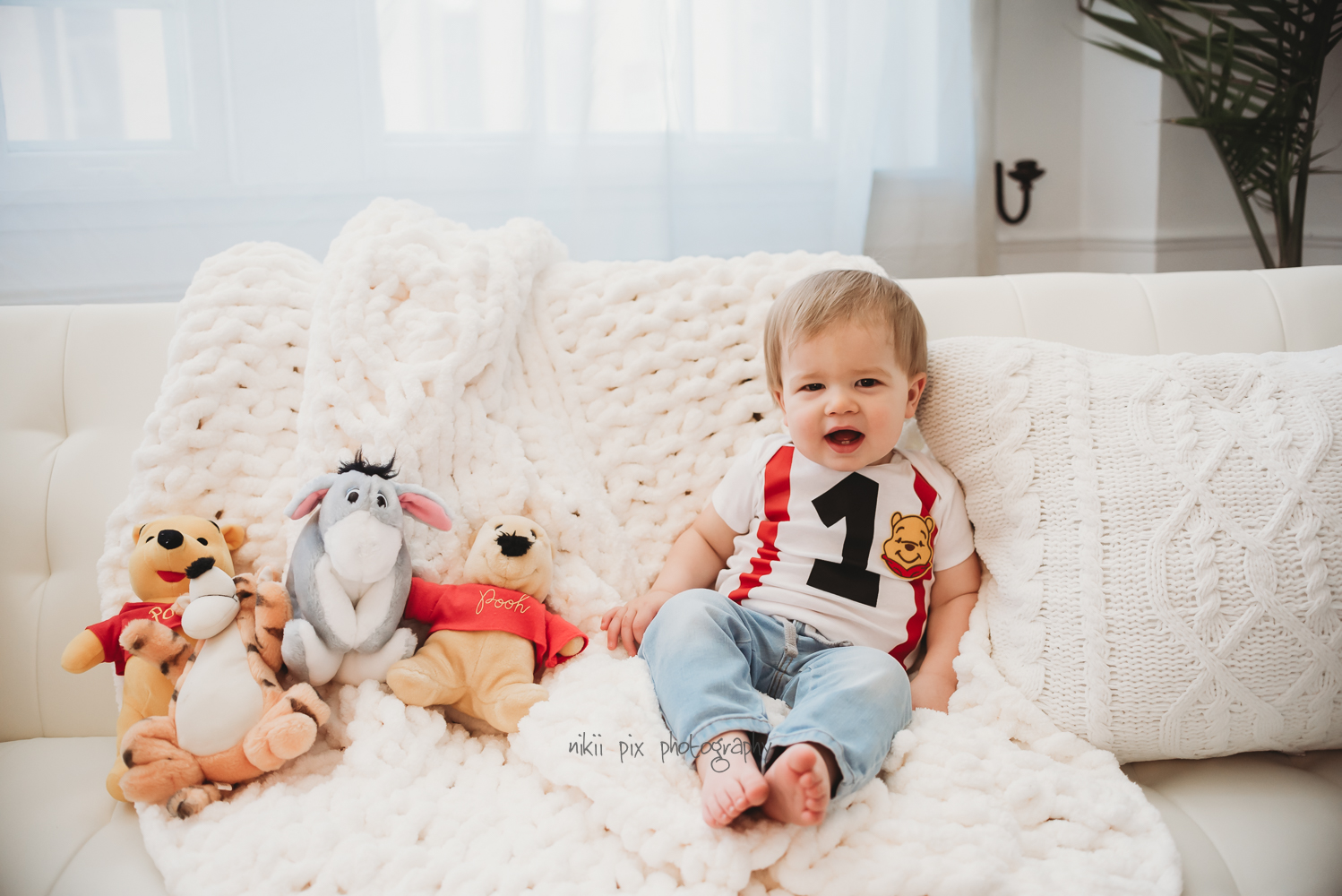 Your littles just got their first haircut. They are off to pre-school. You sent your baby off to their first day of kindergarten. They lost their first tooth. These are all such important milestones that I am sure are on your phone, but let me chase them around for you to get those wall hangers. Pictures to give to grandma's to proudly display on her shelf. When you have your littles running around having fun, they are going to show their TRUE little personalities. Each session is specially designed around their favorite animals, their favorite songs, their favorite movies. While I tend to keep each session to minimal props, to allow your littles to be the center focused.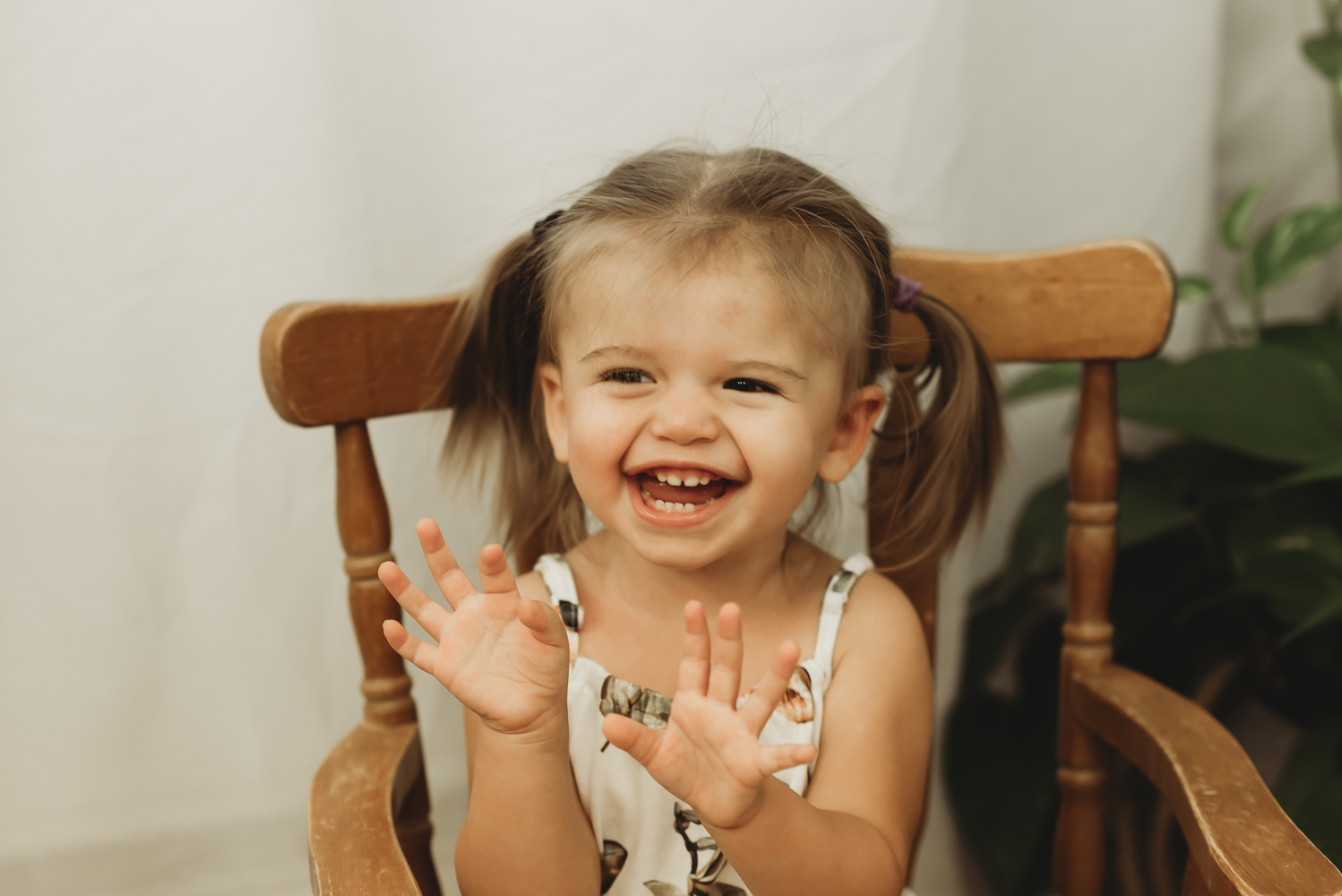 When you reach out to me, we will chat about your little. I will learn about their loves, their likes, and even what they dislikes are. When we chat, I will learn about what you would like in your littles session. When you decide on what type of session, we can go with my itty bitty mini. A short and sweet 20-minute session that can take place in my downtown Bismarck studio, or on location around the Bismarck/Mandan area. The itty bitty mini is separated into a single session fee with a product credit to use towards a product purchase. Or you can choose to go all-inclusive with all digital images from your gallery. Another option for your little is to have a party. A milestone party is a specialized session that goes all out to celebrate those moments in your littles lives. A birthday, a new tooth, or anything you really can dream up. Some examples of milestone party's can be a cake smash, an oreo/cheerio/fruit bath, or your little can dress up as their favorite super-hero or princess. With milestone sessions, we go all out and create a party that your little will never forget.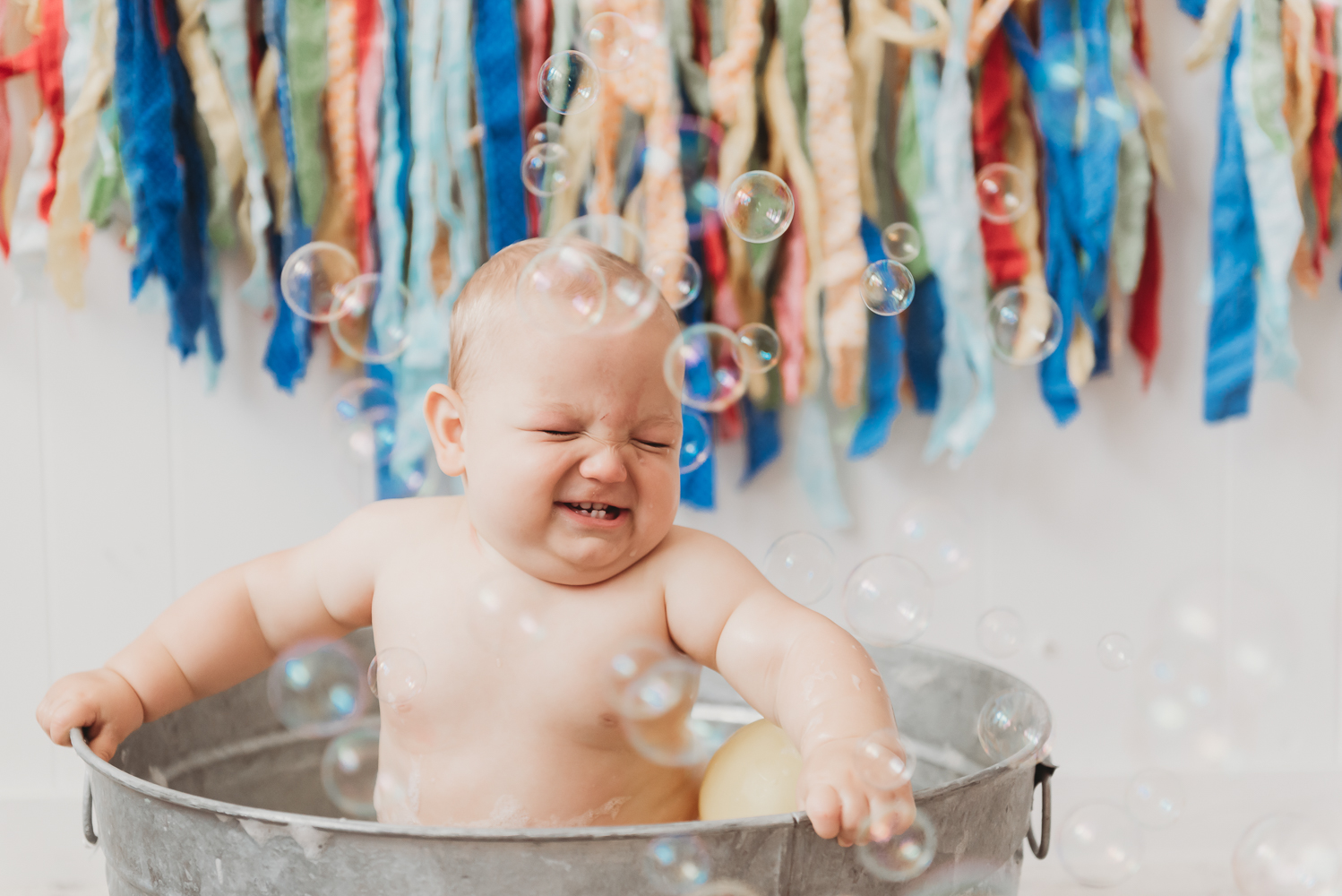 So bring on those bubbles. With average investments into an itty bitty mini being $300, or $ 600 for a milestone party, moments into your littles lives with never get turned into a past memory. They can stay real in your mind and also can become precious keepsakes for their future. Your littles can look back and see what they looked like as a little one, and even use them to compare to their children to see if any family resemblance. I can't wait to chat with you, to hear about your littles, to hear about what makes motherhood so special to you. To help you capture that time that seems to fly by when you blink.